InfoFAQ Rating:
Eye-Fi is a trusted company with a strong committment to customer service and consumer protection. The majority of customer reviews and feedback for Eye-Fi are positive.
Eye-Fi

eye.fi
Eye-Fi Company Profile
Company Name: Eye-Fi, Inc.
Headquarters: Mountain View, CA
Business Address: 305 W Evelyn Street, Mountain View CA 94041
Toll Free Phone Number: 877.873.9334 M-F 7:00AM to 5:00PM (PST)
Business Phone Number: 650-265-4460
Fax Number: 650-625-0905
Hours of Operation: Monday-Friday, 7:00AM to 5:00PM (Pacific Standard Time)
Company E-mail: pressinfo@eye.fi
Year Founded: 2005
Years in Profession: Over 7
Company Founders: Yuval Koren, Ziv Gillat, Eugene Feinberg, and Berend Ozceri
Completed InfoFAQ Exclusive Interview: 6/19/2012
InfoFAQ Exclusive Interview: "Wireless Memory Cards" "Wifi SD Cards"
Company Information: Eye-Fi Information
Website: Eye-Fi Website
Payment Methods: VISA, MASTERCARD, AMEX, DISCOVER
Merchant Category: Eye-Fi memory cards: wireless photo and video uploads from your camera to your computer & the web.
Main Products and Services: Main Products and/or Services: Wireless memory cards, Wifi SD Cards, SD memory cards, and SDHD cards for digital cameras, including the Connect X2, Mobile X2, and the Pro X2 Mobile apps for iOS and Android smartphones and tablets are also available. Eye-Fi also provides a personal photo cloud that enables users to store their photos and videos safely, without storage limits, for $50 per year. - Eye-Fi
Company Description: Eye-Fi manufactures various models of SDHD memory cards with Wi-Fi capabilities, has native apps for the most popular platforms and connects them together with a personal photo cloud. Eye-Fi is dedicated to building products and services that help consumers manage, nurture and share their digital memories. Eye-FI's patented and patent-pending technology wirelessly and automatically uploads photos and videos from digital cameras and smartphones to online, in-home and retail destinations. Eye-Fi has helped people wirelessly upload more than 400 million photos since being founded in 2005. Headquartered in Mountain View, Calif., the company's investors include NTT Docomo, Opus Capital, Shasta Ventures and TransLink Capital. Patent Nos. 7,702,821; 8,014,529. - Eye-Fi
Website Description: Eye-Fi provides a wireless SD memory card to use with digital cameras. The Eye-Fi card has built-in Wi-Fi that transfers photos to any specified storage locations, PCs and online services through your wireless network. - InfoFAQ Editorial Staff
Company History: We're a small company of just over 40 employees, the majority of whom are based in Silicon Valley, where we started. We also have employees in Japan and Europe, helping ensure customers around the globe have access to the product that they love. Our founders are a unique combination of childhood friendships, college roommates and friends at a first job out of college. They opened the first office in an old paint factory in an industrial part of South San Francisco. With similar backgrounds in networking and super computers, they felt too far away from the consumer experience and decided to embark upon a start-up centered on a passion for photography. Though we're small, we started the company with a commitment to customer service and remarkably, we provide phone and chat support, in addition to self-help blogs, articles and Q & A. Eye-Fi's team is big enough to react to the latest innovations in the market, yet small enough to continue its focus on listening and reacting to customers. Eye-Fi
Quote from the Owner / President/ CEO: "The ecosystem of camera partners, online sites, apps and mobile partners built around the Eye-Fi card has irrevocably changed the course of the digital imaging space." - Yuval Koren, CEO Eye-Fi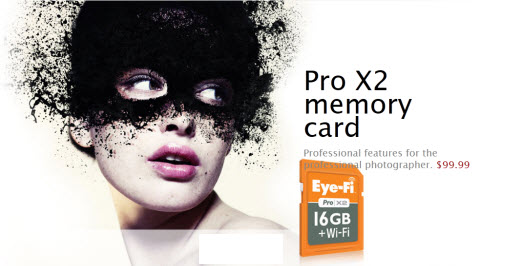 Most Popular Products:
Eye-Fi Connect X2: 4GB+WiFi
Eye-fi works with your camera to store photos and videos just like a regular SDHC card. Plus, with built-in WiFi, photos are instantly and safely sent to your computer, smartphone or tablet. After images are safely transferred, card space is freed up automatically. Photos and videos are organized by date, making them easy to find, edit, print and share via email or to over 25 of your favorite social sites.

Eye-Fi Mobile X2: 8GB+WiFi
Eye-fi works with your camera to store photos and videos just like a regular SDHC card. Plus, with built-in WiFi, photos are instantly and safely sent to your computer, smartphone or tablet. The same endless memory, automatic organization and easy sharing as Connect X2, but with more storage (8GB). And, with 7-day free backup in a personal photo cloud, you can access your photos from any browser.
Eye-Fi Pro X2: 8GB+WiFi
Eye-fi stores up to 4,000 photos or 3h of video with 8GB SDHC capacity supercharged with class 6 read & write speeds. Ideal for high megapixel cameras. Plus, with built-in WiFi, photos are instantly and safely sent to your computer, smartphone or tablet. This advanced card streamlines your workflow and makes being in the field easy. Pro X2 includes wireless RAW uploads, geotagging and a 1-year subscription to use thousands of hotspots across the US for automatic uploading of your photos and videos.
Eye-Fi Pro X2: 16GB+WiFi, Class 10
Eye-fi stores up to 8,000 photos or 6h of video with 16GB SDHC capacity supercharged with class 10 for faster-than-ever read & write speeds. Ideal for anyone with a high-end, high-megapixel camera serious about their photos and videos. As with all Eye-Fi cards, the 16GB Pro X2 has built-in WiFi so photos and videos are automatically and safely uploaded to a computer, smartphone or tablet - you never even have to remove the card from your camera. Pro X2 16GB also has the same RAW upload support, geotagging and hotspot subscription as the 8GB.


Awards


Things to Do This Month
Print Article
"Taking great photos is easy; transferring them can be a drag. Enter the Eye-Fi, a memory card with built-in Wi-Fi antenna. It sends photos cordlessly from camera to computer, or even to a smartphone via a free app."
\


Best Buys for Dads & Grads
Print Article
"Does dad juggle a digital camera and a smartphone at every soccer game and birthday party?...Help the man out by giving him this wireless/memory card. The Eye-Fi not only stores 8GB of photos, it also connects the camera wirelessly (but securely) to his smartphone so he can get the photos off the good camera and share them quickly via his phone."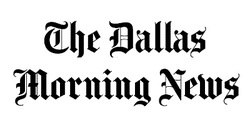 Small Wonders
http://www.dallasnews.com/business/technology/headlines/20110519-eye-fi-card-makes-almost-any-camera-wireless.ece
"Pros: Easy to set up, super convenient. Cons: None really…[T]he Eye-Fi…now ranks as a must-buy. I've been using the Eye-Fi Pro X2…and I couldn't be more impressed."


Sharing Photos Wirelessly, From Nearly Any Camera
http://www.nytimes.com/2011/06/02/technology/personaltech/02pogue.html
"[T]he Mobile X2 card turns any camera, from a cheap point-and-shoot to an expensive digital S.L.R., into a wireless camera."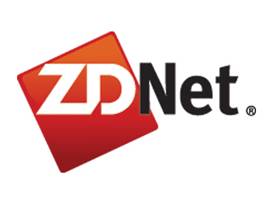 CE Week 2011: 10 game-changing gadgets of the year
http://www.zdnet.com/blog/gadgetreviews/ce-week-2011-10-game-changing-gadgets-of-the-year/25736
"With the Eye-Fi, users don't have to bother with moving a thing, and only have to worry about capturing the best shot."

Father's Day Gifts: Eye-Fi Wireless Memory Card
http://guyism.com/lifestyle/fathers-day-gift-guide-eye-fi-wireless-memory-card.html
"I couldn't believe how a) ridiculously easy it was to get going and b) how freaking fast the camera sent the photo to my computer."


Father's Day gifts your dad will love
http://www.macworld.com/article/1160549/fathersdaygiftideas.html#lsrc.rss_main
"The Eye-Fi cards can also connect with iOS devices, so after you shoot photos, they will load immediately onto an iPhone or iPad where they'll be ready for sharing. Be prepared to see a lot more family photos on your dad's Facebook page."


Eye-Fi Mobile X2 SD Card: Screw a Computer, Send Those Photos Straight to Your Mobile Devices
http://gizmodo.com/5817599/eye+fi-mobile-x2-sd-card-screw-a-computer-send-those-photos-straight-to-your-mobile-devices
"Stupid easy setup…Bonus: The Eye-Fi app also beams photos from your phone's camera to your computer for you, sans wires."


Transmit Image Files
Print Article
"Eye-Fi recently created a tool that not only solves one of my problems, but gives any nature photographer a pretty cool option for transferring and processing images in the field."


Cut Those Cords: The best solution for tangled cables is to avoid 'em altogether—with this wire-free gear
http://www.menshealth.com/techlust/wireless-gadgets
"We prefer the Mobile X2, Eye-Fi's latest 8-gigabyte card, which also enables instant sharing with a smartphone or tablet. Snap, Tweet, repeat! "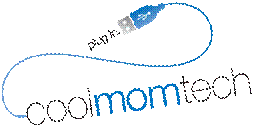 Eye-fi with my little eye
http://www.coolmomtech.com/2011/08/eye-fi_with_my_little_eye.php
"The …Mobile X2 … is every shutterbug's Jetsons-esque dream. It works with over 2000 kinds of cameras, and now you can not just send photos wirelessly to your computer once you've installed the simple software, you can do it to your tablet or your smartphone too."      Â


Get an 8GB Eye-Fi ProX2 SDHC card for $49.99
http://news.cnet.com/8301-13845_3-20119829-58/get-an-8gb-eye-fi-prox2-sdhc-card-for-$49.99/
"[Y]ou absolutely positively cannot beat the convenience of an Eye-Fi card."


Christmas Gifts Under $50
http://www.redbookmag.com/beauty-fashion/tips-advice/gifts-under-50#fbIndex5
"For that friend who waits six months to upload vacation photos: Just switch on the camera and this memory card automatically syncs to Wi-Fi and sends new photos to the computer."


Product Review: Eye-Fi Mobile X2 8 GB Wireless Memory Card
"The Eye-Fi card continues to prove it's a great product."


Testing the Goods: Eye-Fi Direct Mode Gives Your DSLR a Ubiquitous Internet Connection
http://www.popsci.com/gadgets/article/2011-04/testing-goods-eye-fi-direct-mode-marries-your-dslrs-photos-your-smartphones-um-smarts
"I don't want to ever use a non-connected Wi-Fi card: My DSLR has never felt so versatile, and my smartphone has never felt so powerful."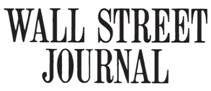 Say 'Cheese,' Pose and Share

"If you're looking to up the quality of your photos and still want the fast and simple shoot-and-Tweet capability of your smartphone, all you need is the Eye-Fi Mobile X2 and the free Eye-Fi app for your iPhone or Android device."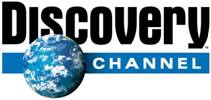 5 Go-To Accessories for the Stylish, Hip Commuter
http://dsc.discovery.com/gear-gadgets/packed-bag-gear-for-the-stylish-commuter.html
"Life's too short to deal with cords and card readers, especially when you're on a train. Instead, Eye-Fi's wireless memory cards download and organize photos automatically."


It's the Little Things: 24 Perfect Stocking Stuffers
http://www.elle.com/Fashion/Fashion-Spotlight/It-s-the-Little-Things-24-Perfect-Stocking-Stuffers#mode=base;slide=16;
"For that tech newbie who can't keep all the cords straight, the Eye-Fi memory card allows you to send photos or videos from your digital camera to your computer wirelessly."


Gear of the Year 2011
Print Article
"Whether you're vacationing on Cyprus or volcano-lunging in South America, the Eye-Fi Mobile X2 makes friends, family, and random Twitter followers jealous by instantly uploading your shots."


Family Photos Go Digital
http://screen.yahoo.com/family-photos-go-digital-27794329.html
"Imagine you're at the park or at a birthday party and you come home and put your camera down and it magically puts all the pictures onto your computer without you having to pull out a wire or think about it."
Eye-Fi Awards
May 2011 to April 2012

SXSW Interactive Awards Winner 2012
Winner, Technical Achievement category
http://sxsw.com/node/10892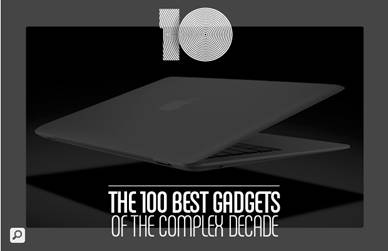 Complex's 100 Best Gadgets of the Complex Decade
#76
http://www.complex.com/tech/2012/04/the-100-best-gadgets-of-the-complex-decade#26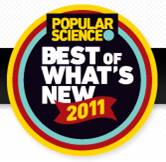 2011 Popular Science Best of What's New Award Winner: Eye-Fi Direct Mode
http://www.popsci.com/bown/2011/product/upload-anywhere-eye-fi-direct-mode
PCWorld 100 Best Products of 2011 Winner
http://www.popsci.com/bown/2011/product/upload-anywhere-eye-fi-direct-mode
Testimonials from Users
- What I like best about the Eye-Fi Card is its ability to link with my iPhone and transfer all my photos straight to my computer.
- Recommending right now. Showing the product for friends and family, making them buy the product(s)!
- I have bought 5 cards for my friends, and recommended it to 10 more friends.
- I often have recommended Eye-Fi to friends, relatives and colleagues.
- Makes transferring photo images to my laptop very easy.
- What I like best about the Eye-Fi Card is its ability to transfer files to my iPad.
- Photos my wife takes go directly to her computer and aren't stuck in her camera forever :-)
- I especially like the ability to use my android smart phone or tablet to transfer pictures to my home computer as I'm shooting. Good backup plan if you have your camera stolen broken or lost.
- No need to take out the card anymore, and all pictures can push to iPad and my PC automatically. With the card, I begin to love my camera again.
- The wi-fi transfer is very easy to use.
- It is easy to upload photos to your computer
- I like the idea of being able to wirelessly upload my photos to my iPad.
- I especially like being able to transfer directly from camera to tablet or phone.
- Not using cords to connect the camera to the computer.
- What I like best about the Eye-Fi Card is that I don't have to carry a card reader usually. Automatically uploads and organizes by date. It feels like the future until all cameras have WiFi built in Android app very useful.
- I love that it automatically goes to my phone.
- The easy where the images and movies are transferred from your camera without removing the card from it.
- Shoot and not have to worry about plugging in or swapping cards
- No cables, camera wifi to server to home computer - No cables, direct to iPad/iPhone
- The ability to transfer photos without needed to attach my camera or card to a computer.
- It works! Easy set-up and automatic photo download.
- What I like best is the options to send pictures directly to my mobile device and the possibility to share immediately.
- Ability to link pictures taken with higher quality camera to my phone for posting on web.
- It automatically uploads my photos exactly where I want them.
- the peace of mind of the wireless transfer - no need to remove the card from the camera and risk loss, and photos get transferred automatically so no risk of omitting some at the next transfer session.
- The pictures I take aren't trapped on my camera until I plug it into my laptop. With Eye-Fi it's as easy as turning on my camera and the pictures download automatically
- What I like best about the Eye-Fi Card is the way it uploads my pictures to the computer. No cords or trying to get little card in a drive.

Verified Memberships & Affiliations
Professional Memberships and Affiliations for Eye-Fi

InfoFAQ Expert Merchant