Church Banners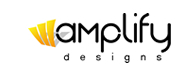 Answers by Churchbanners.com
"We can create any piece you want, We Can Create Custom Artwork For You, Or You Can Use your own images." - Amplify Designs


Church Banner Questions and Answers
When will I receive my banner order?
Orders are usually shipped 48 hours after approval of art and payment has been received. The shipping time can be from three to seven days depending upon how far you are from Irving, Texas. During peak times (Christmas, Easter, Fourth of July) shipping times may be affected by volume. It is always best to order your purchase well ahead of time. Expedited shipping is available for an additional charge.
I am not sure about the fabric, do you send samples?
Yes. Samples of our fabric and vinyl are sent upon request at no charge with catalog. We have done our best to make the catalog reflect the true color of the fabric. The digitally printed fabric colors you see on the website may vary from monitor to monitor.
I like your banners, but I Can I Choose another color?
Color changes are available for most of our digitally printed banners. Check the catalog or website for color change options.
I would like to have one of your banners made, but I would like to use another language for the wording.
We are always happy to custom print banners in any languages. Just provide us with the written text when placing your order for a banner.
What can I customize?
Almost every aspect of an image can be altered to fit the needs of your church. We can modify colors, orientation, text size, fonts, and focus in on specific areas within a design. Our team of artists will work with you to create a unique banner or print resource that will accurately reflect your church's unique ministry signature. If you feel that an image is similar to what you want, but aren't sure that it is an exact fit, then contact one of our communication specialists at (888) 453-0060 and we'll help walk through some ideas with you.
Can I submit my own designs or images to be printed?
Absolutely. We can create any piece you want including using some of your own images.
How wide and tall can you make a banner?
Our normal size banners are 6 ft. x 2 ft., 8 ft. x 3 ft. and 12 ft. x 4ft. for vertical banners. The fabric we use comes in 50 inch width standard and 96" for special orders. Always keep in mind that we are a custom banner company and you can have the exact size banner for your needs. We do not charge extra for odd sizes.
Can fabric banners be used outdoors?
No. These are strictly inside banners. If you would like an outdoor banner vinyl option is the only way to go using Amplify. Specify that the banner is going outside and we will make sure to put webbing in the hems to help with the winds. It is a free upgrade we do to allow your banner to las longer outdoors.

Do you rent stands?
Yes. A minimum purchase is required and stands can only be rented for up to a maximum time of 2 weeks. A credit card must be on file to ship the stands. Customers only pay for the banners or graphic insert, and must return the stands within 2 weeks after receiving the products. Stands not returned after the two-week period customer will be charged the full purchasing price of the stands with banner.
Do you stand behind your products?
Yes! We are so confident with our product quality, that we stand behind them 100%

Other Church Banners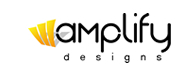 Visit Bible Study Questions and Bible History Online for more Christian sites.
---
© 2014 InfoFAQ - If you intend to copy from this FAQ you must provide a link back to
InfoFAQ
.
Visit our Credit Card Fraud section for useful information.
---
Certifications
---