Cosmetic Dentistry Q & A with New Image Dentistry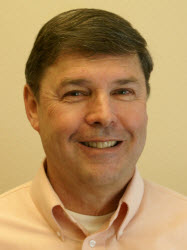 Answers by New Image Family Dentistry
"Teeth naturally discolor over time. This is due to genetics and/or the use of staining substances. These include: certain medications (i.e. tetracycline, etc.) tobacco products, coffee, tea, dark pop and wine." - Dick Moller, DDS
Cosmetic Dentistry Questions and Answers
What is Periodontal (gum) disease and why should I care?
Periodontal disease is the #1 reason people lose their teeth and is one of the most common infections (often more prevalent than the common cold)! "Periodontal" means "around the tooth" (commonly referred to as gum disease) and is a progressive bacterial infection affecting the tissue and bone structures supporting a tooth. Not only does Periodontal Disease compromise your teeth, it also affects the general health of your body! It starts when an accumulation of plaque (a colony of bacteria, food debris, and saliva) is NOT removed from around the gums and teeth. The plaque turns into a mineralized deposit called calculus that cannot be removed by normal brushing. The bacteria in calculus produce toxins that irritate and infect the gums and eventually destroy the jaw bone and connective tissue that support teeth. When periodontal disease is not treated it can lead to tooth loss! When Periodontal Disease is detected, a deeper cleaning is needed to remove the calculus and prevent further infections. Unfortunately, periodontal disease cannot be cured, but it can be maintained to prevent further damage. That is one of the main reasons why it is important to have your teeth professionally cleaned to prevent periodontal disease from starting.
What causes teeth to discolor and how can I keep my smile white?
Teeth naturally discolor over time. This is due to genetics and/or the use of staining substances. These include: certain medications (i.e. tetracycline, etc.) tobacco products, coffee, tea, dark pop and wine. Additionally, a traumatized tooth will turn grey if the nerve inside it is non-vital.
There are many options for brightening your smile:
- Professional whitening is one of the easiest ways to whiten your teeth. However, even after you whiten your teeth, they will begin to naturally stain again over time, so you may need to whiten your teeth every year to maintain the whiteness you want. Before you whiten your teeth, it is important to realize that crowns, bridges, partials, and tooth colored fillings do not lighten at all. Also, if you are have periodontal disease, bleaching could damage your tissue; therefore it is essential to evaluate the health of your gums before proceeding with teeth whitening.
- Another option to whiten your smile is to replace dark fillings with new tooth colored fillings. Silver fillings darken your teeth and replacing them is a simple option for giving you a brighter and healthier smile. Depending on the conditions of the teeth, it may be necessary to place a tooth colored crown or veneer to give you the whiteness you want.
What are the options for replacing missing teeth?
Replacing missing teeth is generally more expensive and more complicated than restoring the existing teeth, so it is best to save your teeth if possible. However, there are cases where saving a tooth is not an option. There are many options for replacing teeth.
- Do Nothing: there is always the option of not doing anything to replace a tooth. When a tooth is lost, the bone surrounding the missing tooth begins to atrophy and the surrounding teeth shift or tip to try to fill the open space. These movements can cause decay, gum disease, excessive wear and jaw joint problems; therefore it is best to replace the missing tooth quickly if possible.
- Partial Denture: A partial denture is a good solution for replacing teeth, especially when there are several spaces to fill. A partial denture has a metal frame with clasps to attach to adjacent teeth that supports tooth-colored artificial teeth. A partial denture is a less expensive option for replacing several missing teeth, however, it is often the least cosmetic because the metal clasps are almost impossible to completely hide.
- Bridge: A bridge is essentially two crowns/caps made of metal and covered with a tooth-colored porcelain material that fasten to the teeth next to the space and support a suspended crown in the middle. The positive side of a bridge is that it is cosmetically pleasing and permanently fixed in your mouth. The disadvantage is that it often compromises the two supporting teeth, is difficult to clean and prone to decay. Consequently, it is imperative to meticulously floss your bridge if you want it to last.
- Full Dentures: Dentures are best when most or all of the teeth are missing on the upper and/or lower jaw. Dentures are removable artificial teeth that can either be designed to resemble your previous smile or they can be adjusted to be lighter or darker or a different shape to match your preference. Dentures can be secured with dental implants to make them more stable and secure.
- Dental Implants: Dental implants are the closest option to a natural tooth. They are very stable, cosmetic, and durable. A dental implant is a titanium artificial root that is surgically placed in the bone and covered with a tooth-colored crown (cap). It does not compromise any adjacent teeth; it lasts a life time; and is easy to clean.
My teeth don't hurt, so why should I go to the dentist?
Just because your teeth don't hurt doesn't mean that they are okay. We have seen people who have their teeth rotted off to the gumline, yet are not in any pain. It is less expensive and healthier to visit your dentist for your regular cleanings to help prevent gum disease and prevent cavities before they start.
How are heart disease and other medical conditions related to gum (periodontal) disease?
Many people don't know that gum (periodontal) disease can affect your overall health. Many studies have looked at the connection between periodontal disease and major medical conditions. They suggest that people with gum disease have a greater risk of systemic disease because the oral bacteria may travel through the blood stream to other organs and start a new infection. Periodontal disease can:
• Contribute to the development of heart disease
• Significantly increase the risk of stroke
• Compromise the health of those that have diabetes or respiratory diseases
• Increase a woman's risk of having a preterm, low-birth weight baby by 7-8 times
There is still a lot of research needed to completely understand the link between periodontal disease and systemic diseases, but there is enough research to support the fact that infections in the mouth can cause problems to your general health.
To ensure a healthy, disease-free mouth, we advise regular dental check-ups and cleanings, which include a periodontal evaluation. Also, diligent home care and a proper diet can help reduce the plaque and bacteria in the mouth.
Remember….the mouth/body connection! Taking care of your mouth can help your general health!
When should my child come in for his/her first dental visit?
Unless your child has a special concern or experiences trauma to the head or face, it is not necessary to bring your child to the dentist until three years of age. At this point it is important to establish a positive relationship with the dentist and check to ensure the teeth are developing properly. The regular cleanings and fluoride treatment will help prevent tooth decay. However, there are ways that you can greatly improve their dental health at home before that age, such as regularly brushing and flossing your child's teeth, and avoiding constant snacking or drinking sugary drinks.
What is HIPPA?
HIPPA stands for Health Insurance Portability and Accountability Act. Essentially, HIPPA protects your privacy, preventing the dental office from releasing your personal information to anyone without your consent.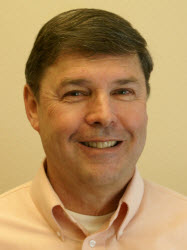 ---
© 2010 InfoFAQ - If you intend to copy from this FAQ you must provide a link back to
InfoFAQ
.
Visit our Credit Card Fraud section for useful information.
---
Certifications
---