Medical Organizer Q & A with Molly McCabe


Answers by Molly McCabe
"It is so helpful to have your history, medications, notes, symptoms, etc. with you when you visit the doctor. I use my Med Minder to record questions for my doctor so I do not forget anything when I am in the office. " - Molly McCabe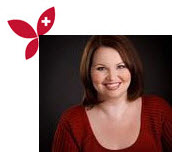 Molly's Med Minder Questions and Answers
Is it important to have my personal health information organized and available in case of an emergency?
Yes, it is imperative to have this information available if you are incapacitated or in need of urgent medical care. Emergency aid workers or whoever is present will have immediate access to your emergency contacts, medications, medical history, and other important information helpful in determining your best treatment.
What is a medical organizer?
Molly's Med Minder is a personal medical organizer designed for families, travelers, and people experiencing chronic illness, or anyone who is seeking to better manage their health. Our medical organizer is a 3‐ring‐binder which allows you to organize your medical information in clearly labeled sections for easy access. It is a customizable binder where you can record your insurance and physician information, medications, medical history, emergency contacts, appointments, and much more. The organizer also includes blank labels and tabs so that you may create personalized sections to best meet your needs.
Does it matter that I have my family's personal information available at any time?
It is extremely helpful to have this information available at your fingertips in case of emergency. It often takes a lot of time to locate such information and this time can be critical in an emergency situation.
Why would anyone need my insurance provider information?
It is important to have this information available to others if you are incapacitated. It can help medical professionals determine where you should be treated and to ensure that your expenses are being covered.
Does it matter where I buy my prescription medication?
Yes. Having a pharmacist that you trust can make your life easier and safer. Pharmacies often have your medications, allergies, and insurance information on file. It is helpful for your caregivers and loved ones to be aware of a pharmacy that may have this information on file.
Why is it important for anyone to know who my doctor is?
Your doctor has your medical history and should be your most trusted advisor when experiencing a medical emergency. Your doctor can relay incredibly important information to other medical professionals, caregivers, and family that may be life‐saving.
What if I have a chronic illness?
I designed Molly's Med Minder from the perspective of a person experiencing chronic illness. As a lupus patient, I have to visit numerous doctors and undergo frequent tests. I feel like I can more effectively manage my health, avoid duplicate tests and unpleasant drug interactions, and relieve my family of the stress of managing my records with Molly's Med Minder. People experiencing chronic illness have so much information to track and I hope this medical organizer helps them easily organize information that is often overwhelming.
Is it important to know what medication I am taking and for how long?
Yes, drugs often have harmful interactions and it is very important to track your medications to avoid harmful side effects.
How can Molly's Med Minder help manage my personal health?
I started collecting all of this information in a binder and this binder inspired me to create a medical organizer to be used by others.
Will Molly's Med Minder come in handy when I visit the doctor?
Absolutely. You have all of your medical records at your fingertips. It is so helpful to have your history, medications, notes, symptoms, etc. with you when you visit the doctor. I use my Med Minder to record questions for my doctor so I do not forget anything when I am in the office. I also make sure to have copies of all of my test results because I have found that these are sometimes not transferred in a timely manner or may be misplaced.
Can Molly's Med Minder help me with immunizations?
How many times do you have to fill out forms asking when you received your immunizations? I can never remember when I received what immunization and now I just refer to my immunization chart. The nurses can photocopy it or I can just transfer the information to their forms. It eliminates the need to guess or hunt down your immunization records.
Is there a way for Molly's Med Minder to help with diagnosing illness?
It can certainly help a medical professional track your symptoms in order to achieve a speedier diagnosis. Instead of piecing together your medical history from memory or by gathering information from numerous doctors, you can provide in one place. I personally feel like I have received more effective treatment since I started tracking my own health and bringing my Med Minder to appointments.
What about making notes of doctors' recommendations and other conversations?
This is very important, especially when experiencing a chronic illness. You get so many different recommendations and questions arise all of the time for your different specialists. I use my Med Minder to record all of my recommendations and then track which ones I feel are most effective in managing my symptoms. It helps me to provide my doctor with accurate feedback and then we can work together to develop my best course of treatment.
Does Molly's Med Minder have an appointment calendar?
Yes. We provide a year‐long calendar through our website (www.mollysmedminder.com) that is constantly updated. You can go online and print it to track your appointments and anything else you wish to record.
What are medication cards and business card holders?
We provide four perforated medication cards which you can carry in your wallet and purse. By using a medication card, you can always carry an updated of record of the medications you are taking. Molly's Med Minder also provides a clear sheet of business card holders where you can collect and easily reference the numerous business cards you receive from medical professionals.


---
© 2010 InfoFAQ - If you intend to copy from this FAQ you must provide a link back to
InfoFAQ
.
Visit our Shopping Guides and Credit Card Fraud sections for useful information.
---
Certifications
---